34.3919° S, 72.0139° W
Have you ever tried searching for someone without an address ? It's really difficult, even when the town is no bigger than a couple of hundred residents. We arrived in Pichilemu with no address for our next work away. Only the name of the guy, and a picture of the surf camp he ran. I knocked on the door of a real estate office and asked the lady in there if she knew of where a surf camp owned by a guy called Nico. She gave someone a call and then told us that he was in the next village across, easily accessible by collectivo.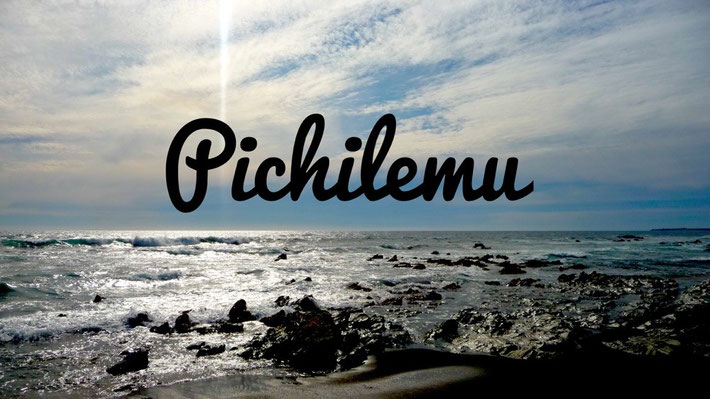 When we got to Punta de Lobos, (the next village over) we drove around looking for a sign or something, but couldn't find anything so instead stopped by a hostel to ask where it might be. Literally no one had any idea what we were talking about, and with the sun only 30 minutes away from setting, we figured we were going to have to camp another night and work it out tomorrow. Luckily as we were chucking our bags back on, the owner came back and said that maybe it was a guy who runs a surfarm called Nico in another village, Cahuil about 15 minutes drive away. He took us for a small fee and thank god, it turned out to be the one we were looking for. We were shown our room which was a big room with a really comfy double bed and introduced our selfs to Nico, Joe and the cat Kelly Slater, who was pregnant. Very pregnant.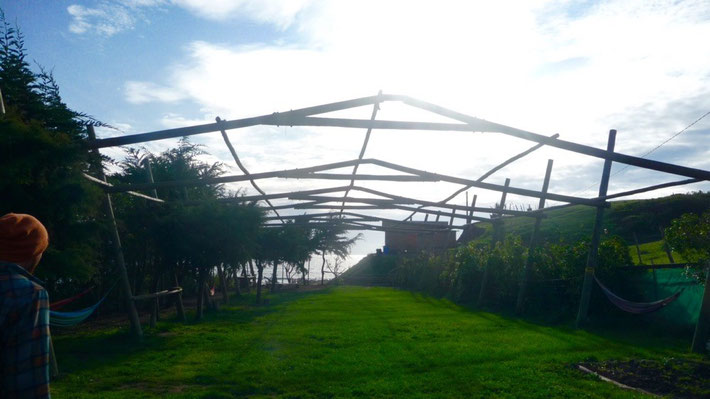 Nico was surf mad, and as well as having his own private beach, he also had a whole area where guests could rent boards and wet suits, but because we were volunteering he was happy to let us use them for free. We jumped in his car and drove to Punta de Lobos, the best place to surf in the world apparently (I mean they do hold annual big wave surf contests). As I changed in to my wetsuit the cold air hit me like a tone of bricks, God knows how I was going to deal with the South Pacific water if I couldn't even stand the wind. Nico headed towards the pro area, where his friends were already in the water tearing up the sea, and Me, Jordan and Joe walked to the beach with our boards to try and catch some smaller waves. I actually couldn't even walk with my board it was that big. Or maybe my arms were just too small. Either way when I finally got my board to the water I was knackered. The tiredness didn't stop there, the hardest part about surfing is the continuous paddling, trying to keep yourself out by the waves is a hard job, and when your finally happy with where you are a giant wave comes along and sends you flying right back to the beginning. Mother fucker. My chicken wings were clearly no match for the sea and after 40 minutes of being out there, and a few attempts of standing up, my feet became numb, my lips were blue and I was completely drained of energy, so walked back to the car.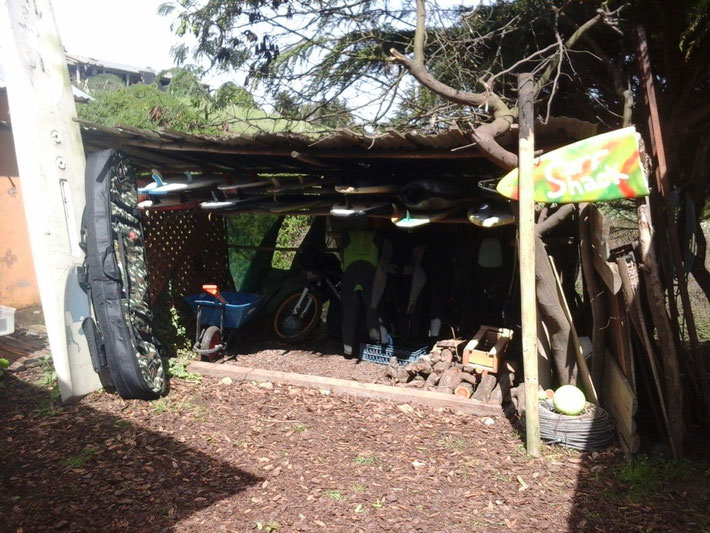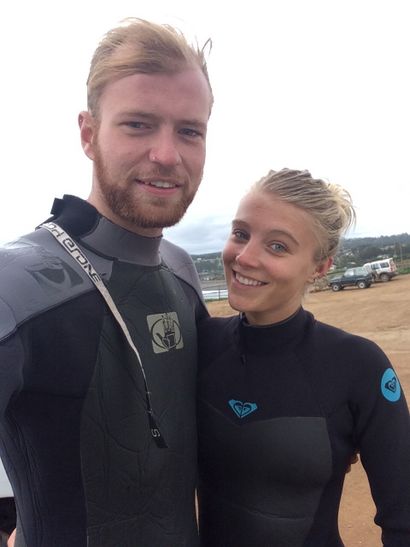 Things were chilled at Nico's and as we prepared for the build up to the 18th of September, (Chilean Independence Day) We did a few things to help Nico around the hostel, put up a few banners, tidied up the common area, cleaned the rooms. So later that afternoon as we were sat chilling watching TV one afternoon, there was this really strange squeaking noise from behind of us. As I turned around I realised that Kelly had popped and she was giving birth. After 3 hours or so she had given birth to 4 kittens. They were adorable, they could still not open they're eyes and could only make this tiny little squeak to get their mothers attention. She had a prime spot though, right next to the fire where she could keep them toasty.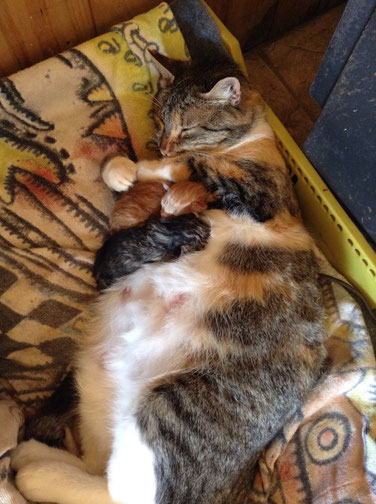 That night as we were about to sit down for dinner there was another strange noise, however this time it wasn't the kittens. It was followed by a large rumble and everything began to shake. Nico told us to sit down and then explained we were having an earthquake, also that they're very common in Chile and not to worry. The grumbling carried on for a while until it finally passed. We turned on the news to find out the earthquake had just hit 8.4 on the riktor scale and there was now a Tsunami warning as the aftermath. Obviously being literally on the beach front meant that we could potentially be under serious threat, so without time to grab even my coat, we jumped in Nicos car and drove up to his house on top of the hill. I did however grab the pancakes we'd just cooked for dinner. We sat and watched the news as they read out times that the Tsunami was going to hit the different cities. It was so surreal, news reports showed the water being sucked from the sea front of Viña del mar (where we had just left) until it looked almost empty and would then switch between the different locations. We didn't see the tsunami hit as I suppose the news crew left, but the next day devastating images and videos were played that showed the whole beach front destroyed. Luckily Pichilemu wasn't affected as we were south enough that the wave had become smaller, but the sea the next day was so rough and defiantly not a good place for surfing. 
We wondered if guest would still arrive as a lot were from Santiago and they had been hit pretty badly by the earthquake, but luckily people still wanted to enjoy their Independence Day. Nico asked me and Jordan to make some signs using an old broken surf board and some spray paint so people knew what direction to go and also to spray paint the fridge. The Surfarm began to fill up with guests and celebrations got well under way. We took turns with our shifts, but like I said before, being at Nicos was hardly a lot of work and instead felt like we were just hanging out with new friends. It was good fun.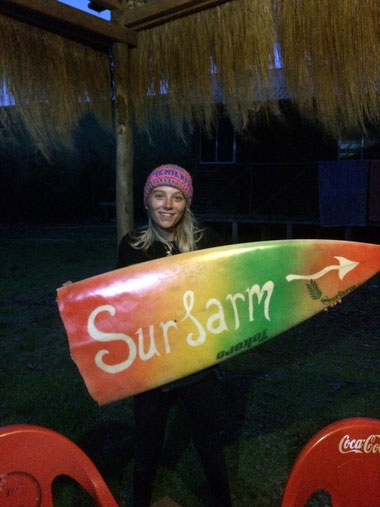 The next night was also really cool. As a lot of the guest we're regulars and also good friends of Nicos there was a great atmosphere. Nico and his Argentinian friend decided they would show us all how they cook a lamb, Chilean style. At first this freaked me the fuck out. I walked outside to a skinned and gutted lamb corpse, crucified along metal ladders and slowly cooking over an open fire. It was almost still alive, but as the drinks began to flow again and all the guests gathered around the fire to socialise, it became less of a stomach churning image and actually more of a stomach grumbling one. It took around 5 hours to fully cook and Nico constantly seasoned the front and back with salt water and coriander, turning it to cook on the other side halfway through. One of his friends cut out the ribs and then chopped it up for us all to try. It was delicious, probably the best lamb is ever tasted. Although there was no chance we could eat the whole thing tonight, and so when it was finally time for bed we moved it to the oven to be eaten another day.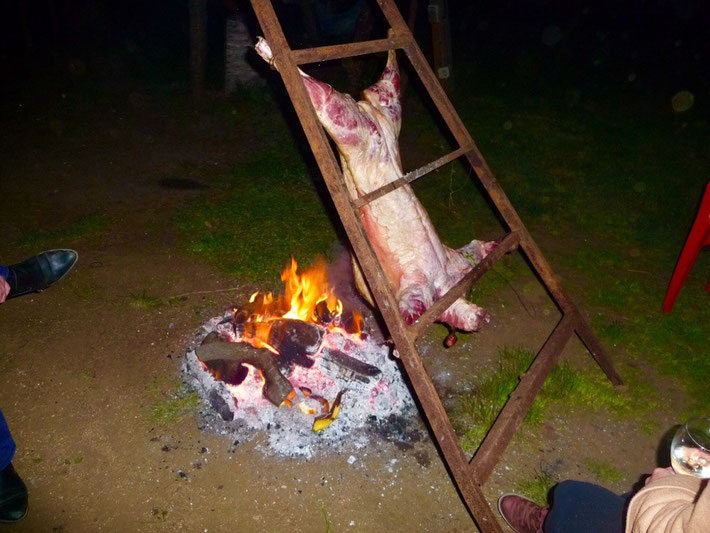 The next day the guest departed one by one and we also packed our stuff up ready to move on. As you know I attract Mosquitos like a bee to pollen. I'm constantly fighting a loosing battle with these little cunts (I'm sorry, but there really is no other word for them) and it looks like the battle was still going on. I'd noticed a mosquito bite I'd acquired in the Amazon was starting to get noticeably larger and also quite painful. The plan was to head down south for some skiing but as I waited for Jordan to return from the market I began to get shooting pains all down my leg and could no longer walk on it from swelling. A large red rash covered from almost my ankle to my thigh and the bite was constantly pussing. Luckily one of Nicos friends was a doctor and came over as soon as possible. He told me that my bite had become infected and spread to where the rash had come up (so basically my whole leg). The only way to get rid of the infection was too push it up and out of the tiny mosquito hole. It was so painful, and so gross. It just carried on oozing out, even after 20 minutes. I thought it was never going to end, until I couldn't deal with the pain anymore and told him to stop. He gave me all the treatment and millions of tablets and creams to take over the next few days. However it meant that skiing was off the cards for the next few days but that was fine I could think of worse places to be confined to. The next couple of days my leg continued to puss and I had to keep on pushing out the infection until the shooting pains began to dull. After 3 more days the doctor came back and told me the good news, everything should be ok and we could carry on our travels. Mosquitos - 3, Makenzie - 0. (
Click here to find out the real story of what lurked beneath my mosqit0 bite)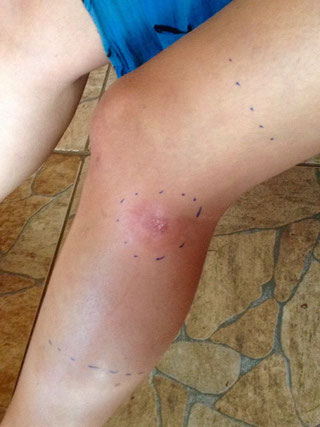 Like what you read? Pin it!