15.9254° S, 69.3354° W
As Jord and I sat in the terminal waiting for our bus to Copacabana, Bolivia to arrive, we got talking to a Belgian dude who waiting for the sun to come up before going to visit Lake Titicaca from the Peruvian side in Puno. We were also heading for the lake but had been told by various people the best side to see it was from Copacobana. Now, this was one of those moments when me and Jordan were kind of just winging it and hadn't really researched much about the lake or what to do there. All I knew was it was the highest lake in the world so must be worth a visit.
Between the border of Peru and Bolivia we got talking to A German girl. Who told us Lake Titicaca would be one of the most amazing experiences of our journey. She had actually travelled back from the south of Bolivia to do the experience all over again she loved it that much. I guess we picked the better side then, right?
Copacobana
When we arrived in Copacobana we headed down the Main Street to the front of the lake. It was nice but nothing special, very touristy and there's loads of those shops with shit that just lures you in (as I've mentioned I'm a sucker for this) Yano, the ones with all the necklaces, Peruvian stones and cool tie dye head bands. But apart from that we weren't blown away by it. Just as we were about to start our search for a hostel we bumped back in to the German girl who told us for the full experience and jaw dropping scenery we had to spend the night camping on the Isla del Sol, and watch the sunset on the lake.
"Ok cool sounds good, see you there" and with that reply we started asking tour companies when their next boat was.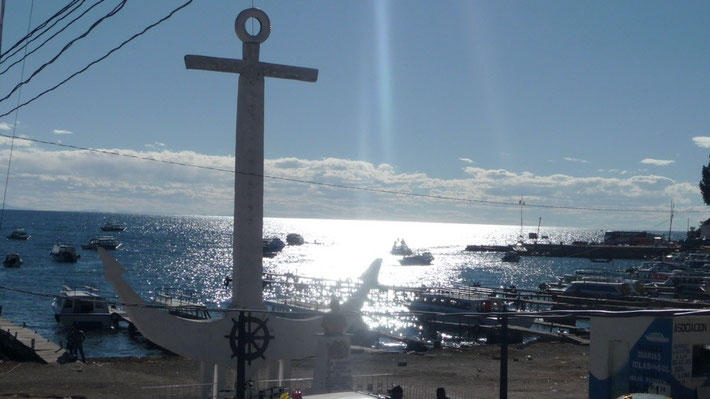 The last boat to the island was at 3.30pm and as its a 2 hour boat ride it would reach the island just in time for the sunset. Perfect! We booked our bus to La Paz for the following afternoon at 3pm to make sure we had a seat and then found a cute little restaurant to have lunch in.
As we sat eating our 3 course lunch that cost us all of £2.00 (I still can't get over how cheap Bolivia is) and basked in the sun we questioned whether we would even need a tent. Could we just use the blankets we have? We've got a hammock so why not? We debated the idea for another 20 minutes or so before asking the waiter. He seemed to think it was a fine idea. He told us it was hot in the day, breezy at night and had no Mosquitos (I've pretty much developed a fear of the little shit bags). This place sounded a dream, but just for reassurance we thought we would ask the camping shop next door. A tent was Bs.60 to rent or Bs.150 (£15) to buy, but the lady in the shop also told us that we would be fine. So off we went with a bag full of blankets, a hammock and a few snacks.
Isla del sol
We all boarded and sat waiting on the boat for it to leave, half an hour passed, then an hour, then eventually after 2 hours, the prick driving the stupid thing finally decides to show up so we could get a move on. Like I said before the journey takes 2 hours and as the clock approached 6.30 not only did the sun begin to set, but it set behind the island so we missed everything.
 When we got to Isla del sol (island of the sun) there was no fucking sun in sight, the wind was picking up and it was that dark you could barely see your hand in front of your face. Brilliant, fucking wonderful. That's sleeping in the beach out the window and instead we spent the night in a crappy hostel sleeping fully clothed so we didn't catch hypothermia. 
 The next day We couldn't wait to get of the island, the next boat wasn't until 11am (the first one left at 8am) so we walked up a path towards the Inca ruins but found a pig that was much more entertaining so sat and played with him until the boat.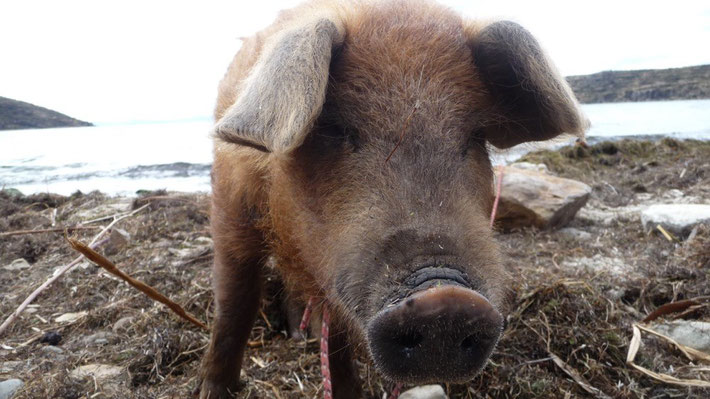 The boat arrived and we started chatting to some crazy Aussies. These guys did it right, they had spent their night camping, making a beach fire, drinking rum and getting high on San Pedro cactus that they bought from La Paz witches market. Now this totally shits all over our experience, but I guess we can't have it all… Puno it is next time.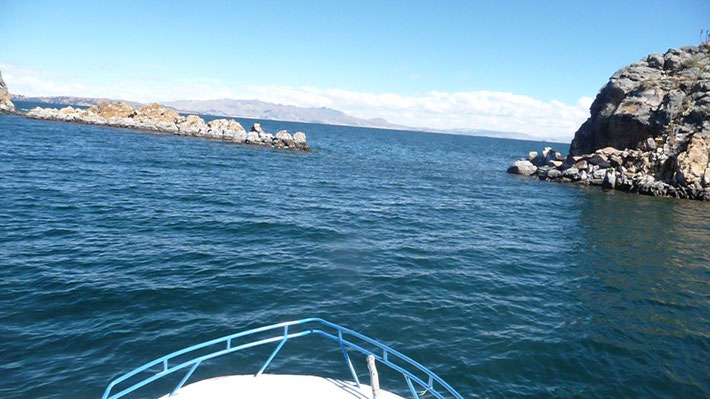 Should you go ?
Yes, but if your thinking of heading to lake Titicaca I would advise seeing it from Puno on the Peruvian side. In Puno you can book a tour where you spend the night on the island of Amantani with a local family, and then the next day do a tour of the floating Uros Island made totally from reeds. However if you do want to visit Isla del Sol, there is a 4 hour walk you can do from North to South. There are over 80 inca ruins (one guy told us they also have undiscovered ruins at the bottom of the lake) but you do have to pay for each site individually (Bs.5-15). Hostels are basic and there is only small shops, and clearly if camping take a tent ! 
Boat information:
Bs. 25 one way
Copacobana - Isla Del So -l 8am/11am/1pm/3.30pm
Isla Del Sol - Copacobana - 8am/11am/1.30pm + (4pm from south)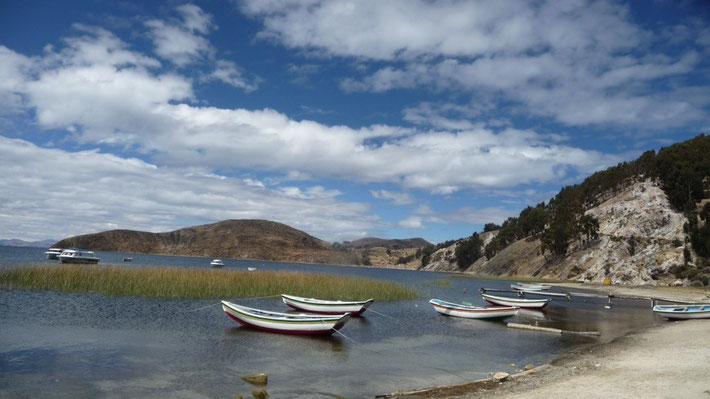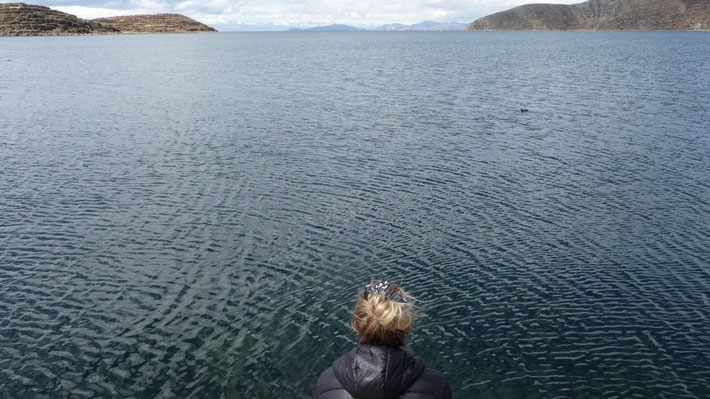 like what you read? Pin it!