39.2767° S, 71.9744° W
'How the fuck are we going to get out of this place' was all that could go through my mind as we stood on the side of the road trying to hitch a ride from Malacahuello to Pucon. As I mentioned in my last post, the bus service is almost non existent in this place and our luck with hitchhiking the last few days had been terrible as had our luck with the weather (and it was still raining). 
As we tried to figure out the best place to get to for camping, a truck stopped for us. We chucked our stuff in the back and jumped in. The man was going to Temuco which was perfect as it meant we would be back on the main road leading us towards Pucon. As we chatted for the next hour and a half about the sights to see in Pucon and his country in general, he turned to me and out of the blue said 'I will take you to Pucon'. I couldn't believe it, was he joking ? Pucon was at least another hour and a half away. We passed the toll to Temuco and drove in to the centre. At this point I was really confused and figured he'd changed his mind and was going to take us to the bus station so we could carry on travelling. But he didn't, he drove to his house, drove past his house so we could see it, and then drove to get more petrol before getting back on the Ruta 5. It was crazy. After another 1 hour 30 minutes and heaps of info on things to see and do, we had arrived in Chiles adventure capital, Pucon. Marcelo (the guy who was driving us) didn't want any money, I couldn't get my head around it. Literally after saying goodbye he turned around to make the same journey back to his house. I just fucking love this country. People don't do shit like that in England because every one has their head too far up their own ass, here the people are so different !
We walked around as we tried to find a hostel we'd looked up online but couldn't find it, so instead, walked in to one we saw just off the street called La Bicicleta. It was a cute hostel run by a guy called Palao, and had a good vibe as soon as you walked through the door. We dropped our stuff in our room and made some food whilst we got speaking to the other guys staying at the hostel. It didn't really need longer than a 10 minute conversation before we decided the night would be spent drinking a few beers and getting to know each other.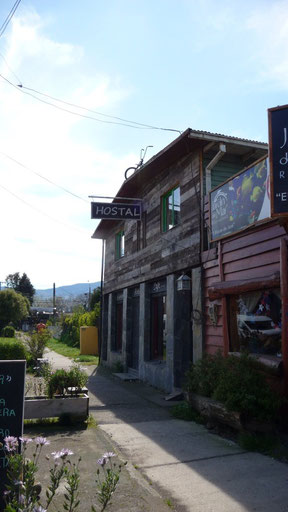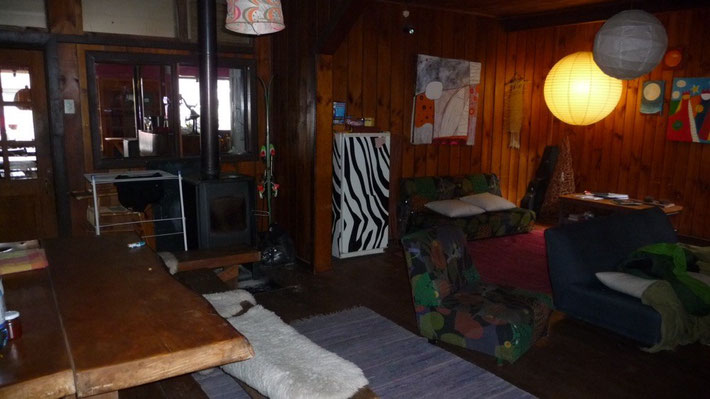 The next day we woke up to the sight of the amazing Villarica volcano that looks over the whole of Pucon, we spent the morning checking out Pucon, the lake, and finding out what other activities we could do, but as it got to afternoon the clouds covered the volcano and it began to rain again. As we sat chilling in the hostel talking about 'Memosas and Bloody Mary's' this was a trigger point for Mandi and she quickly headed out to the shop to buy everything. Turns out A Memosa is the same as Bucks Fizz and Bloody Mary's are really fucking tasty! Kind of like eating a pizza, but in an alcoholic drink. (Anna, don't worry I've got the recipe for when I'm home) As we played Jenga and got more and more happy with Mary, more guests and Palaos friends began to fill up the hostel and it soon became a party. Mandi, being the initiator of the party, does what any good party starter would do and....got too drunk so went to bed. We've all been there.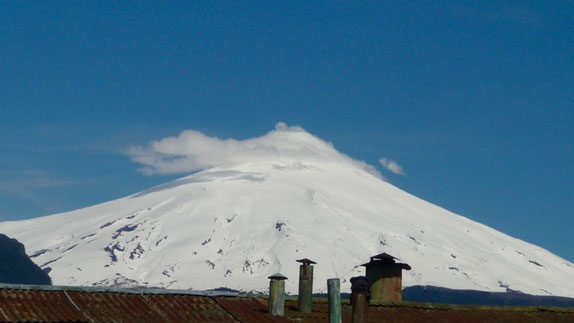 The following morning and the sun was finally out, we made sure not to waste the day so brushed off the hangover and prepared ourselves for some white water rafting. It was so good! I started of at the back but the girl at the front needed to give the guy in the safety boat a hand, as the rapids were stronger due to all the rain. So the instructor chose me to give Jord help at the front, meaning we got the full force of each rapid. But I'm not complaining. The company we went with was through the hostel and it cost us 18,000 p/p for 3 hours and totally worth it. You can also do other activities with them like Kayaking (50,000 p/p) or rent skis (18,000)
The next day was another sunny one so me, Jordan, Mandi and Rianne got the local bus (700 cent) to the waterfalls 'Ojos de Cabrugua'. There are two entrances and Palao told us to see it from the higher entrance because it's a better view, but you know, sometimes you get all nervous asking where to go in a foreign language, so we went with the one that had a giant sign pointing towards the waterfall. Mandi and Reanne had paid for a 20,000 for their tour there the previous day which they said was a pile of shit. They found it even a bigger pile of shit when they realised it could of cost them as little as 2,400 for the transport there, the transport back, and the waterfall entrance (1,000 CLP). Perfect example of why we don't do tours unless they're totally necessary.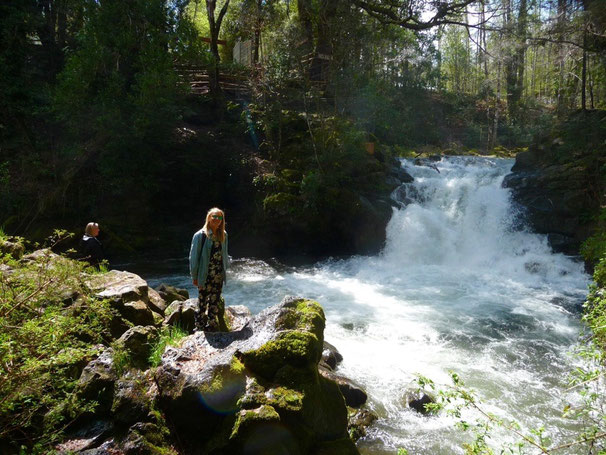 Barbeques and Beer
As we watched England lose miserably and end our chance at winning the Rugby World Cup, we headed on to the balcony and enjoyed the best view Pucon has of the volcano, barbecued Clams and of corse more beer. The night began slowly but all of a sudden picked up pace (defiantly due to when we decided to buy 10 more large bottles) and before I knew it we were all heading out to Mamas and Tapas for some dancing. This however is mainly a blur and can only only be reflected by firstly how drunk I woke up and secondly how I felt as the alcohol began to wear off. But that's fine because Palao came to the rescue and cooked everyone a breakfast to die for (probably the best hangover breakfast in ever had in my life) followed by of corse, Bloody Mary's. If that wasn't enough, we also didn't have to lift a finger when it came to lunch as Felipe cooked us all amazing Clam soup. We spent the nights being sloths and watching Harry Potter and the next day we decided to leave La Bicicleta which made us all really sad, but there was another adventure waiting for us in Puerto Varas.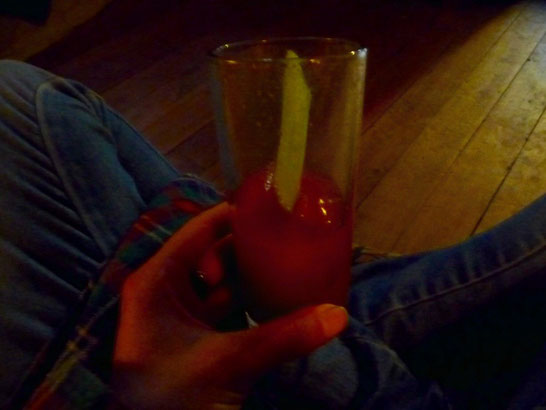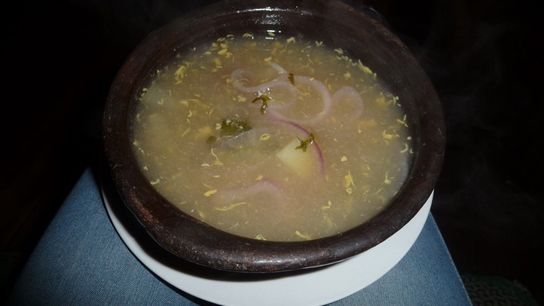 Like what you read? Pin it!