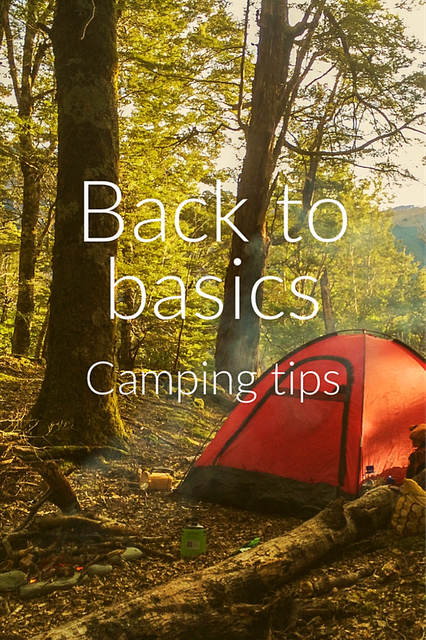 Camping is something I love doing. It really gets me back there with nature and also makes me appreciate what I have. What i really love is completly roughing it! Sweaty betty and unbrushed hair kind of stuff. Whether its because im on a multiday trek, touring a mountiain range or hitch hiking around, theres nothing better then setting up camp with friends in the complete wilderness and preparing dinner on an open fire, get bitten to death my midgies and having a few drinks as we chat shit before zipping up the tent and falling asleep under the stars
Once upon a crazy time I travelled the world in a £15, 4 person tent from some crappy store in Bolivia, and it was NOT the best at being waterproof. Now speaking from experience, if your planning to camp throughout your trip, make sure you invest in a good tent that can withstand rain and wind. It may be expensive in the beginning, but not only will it save you from forking out for a night in a hostel because your soaking wet and freezing, but it will also save you buying a new tent.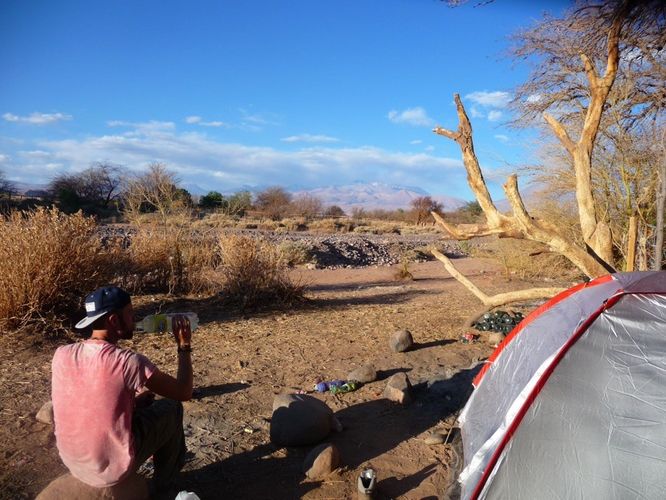 Another thing I found out, was, I defiantly appreciated the space in there. If there are two of you hitting the road together, then I would advise at least a 3 man tent to make sure you have space for you and your belongings. If your going solo then a 1 man tent will do the job but a 2 man will give you space for your stuff too. Depending on your tent, a tarpaulin or a waterproof shell could also be necessary for your tent to secure a dry nights sleep, this also means your tent won't be soaking wet when you try and put it away and open it back up (trust me it's not fun)
After testing a million and one tents, in some 
pretty
 harsh conditions I've finally found THE ONE! 
Geertop's 2 person dome tent
 literally does everything you expect and more! Affordable, strong, spacious (more like 3 person tent), easy to set up, WATERPROOF, and good in 
every
 weather condition this is now the tent I travel the world with. Without getting over detailed, I have used this tent on mountain peaks during thick winter snow storms and high wind (the snow skirt is a big advantage).
spent 3 days camping in torrential rain during a pilgrim hike in Japan and stayed completely dry,
and
 used the inner layer during the height of summer and found the large mesh windows to be such a great way to stay cool and keep out any bugs. I actually cant fault it and would not advise it too you guys if i wasn't so ecstatic with it!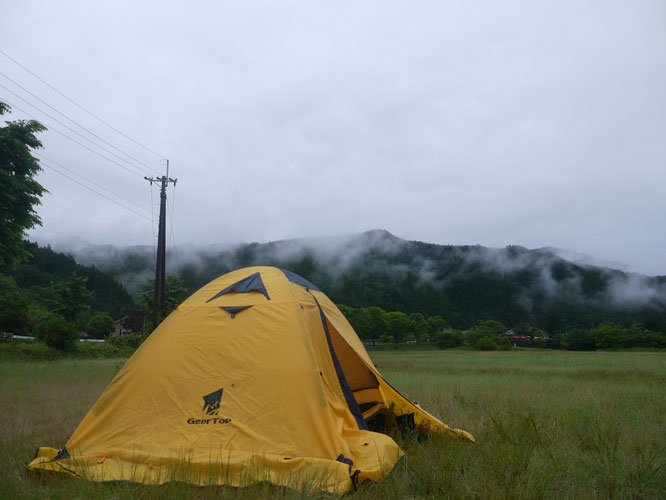 Insulation and keeping warm
Whatever the weather I always ensure I keep insulated by using a ground matt also, hello back support. I tried winging it for a week or two with a bunch of blankets as a base layer but always slept like shit so I purchased this cheap and lightweight matt to solve that issue.
My next advice is layer up! Even if you have a crappy sleeping bag, layers are whats going to keep you toasty- Fluffy socks, a wooly hat and down jackets are great for keeping the heat in. 
Top Tip
: Fill a Nalgene water bottle (
check my shop
) with boiling water, then chuck it to the bottom of your sleeping bag for some extra heat.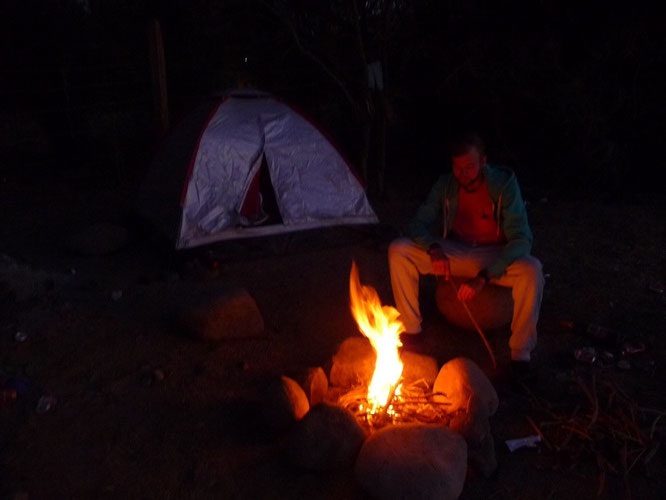 When to set up camp - you don't want to set up too early as this could attract people and means they ask you to move on, but leaving it to late is defiantly a worse option. I always set a rule that around an hour before sunset is when I need to either of found somewhere to set up or be on the hunt. Putting a tent up in pitch black is not ideal and will probably result in a bad nights sleep and make the whole experience really crappy. 
Where to set up camp - The main aim when camping in the wild is to not be seen, try and find an area that isn't private land and is surrounded by trees and bushes (also good for wind shelter). Next comes the type of ground. No one wants to wake up in a tent full of sloppy mud or sleep with rocks jabbing in their back all night. Make sure the ground you choose is dry and flat, Any rocks and branches need to be moved. You can also search for areas covered by thick grass or a blanket of leaves for extra comfort, but beggars can't be choosers. My personal favourite is in the trees on the side of a river or a lake as the chance of it being private property is a lot slimmer and it's always good to have water nearby. Although if it rains and the river floods you could end up with a bigger problem.
Cooking
 A lot of people use the small gas stoves when they go camping and they make life a lot easier than starting a fire every time you want to eat. There are millions of different kinds you can get but my advise is to go for a
small, compact and windproof one with the expandable flaps.
 cooking on an open fire is great and really adds to the feel of roughing it, but it really is a lot of effort and a small gas head and butane canister or camping stove are a hell of a lot faster
Here's a list of the kitchen equipment I travel with:
1 X Small pot to boil water, pasta and other foods
1 X Tostada (a device perfect for frying sausages, making toast and using as a stove top for the pot to boil)
1 X Tupperware box (used for eating out of, food storage and as a chopping board)
1 X Knife, Fork and Spoon
1 X Pen knife (I would never camp/travel without one of these, I use it all the time)
1 X 0.5L flask
1 X box of water purifying tablets (To wash up with...save on the bottled water and use stream water and a purifying tablet. I guess if your really brave you can also drink the water however mountain streams are normally pretty pure)
1 X Small pot of herb/salt/pepper (everything needs a bit of flavour)
How to build an open fire for cooking
Fires can get out of hand a lot faster than they can be controlled, so we always make sure of a few things before lighting up. 
1. Make sure the area is clear eg. Not under a tree or next to a dead bush (kinda goes without saying but you will be surprised at home many idiots burn down a whole forest because they started their fire in a stupid place)
2. Use stones/ large clumps of mud/ metal barrel and make a circle to keep your fire in the area you want it
3.collect enough wood before dark (small, medium and large) to keep your fire going or get it going again if it dies 
4. Make sure the wood is dry, wet wood either won't light or tends to just smoke.
When I make my fire for cooking I always start with a stone circle and then either use 2 similar height stones or 2 wet logs and put them a footballs width apart inside the circle, layer this with medium sized sticks to make a bridge between the stones/logs (the thicker it is, the more stable). This is what I use to put the tostada and pot on so I don't have to put my hand in the fire (although the handles still get super hot) and so I don't get loads of ash in my food. Under the bridge I then put a layer of dry leafs or small twigs and set them alight. Once there's a good flame, chuck a few more thin sticks on to get it going and keep feeding it until the bridge catches alight and your din dins is ready to eat.
Keep and eye on the bridge as it will collapse at some point when it's burnt through, you don't want all your cooking food to fall in the fire (you can also put the stones closer together as support). If you don't like this way then you can always use the stones around the edge to rest you pot on but it takes longer to heat and also you end up with half the fire in your food.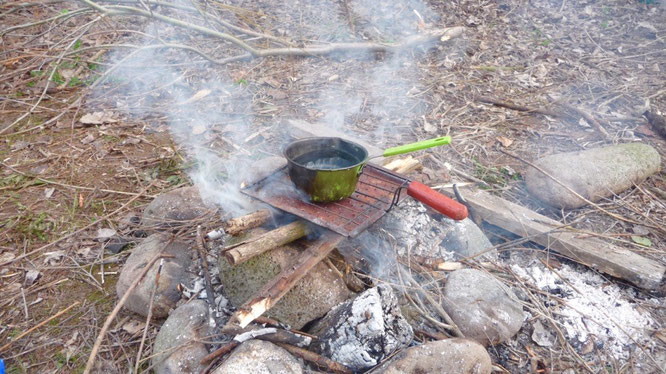 Easiest foods for basic camping
water normally takes a lot longer than normally to boil on a camp fire or gas burner, so I try and use things that I no aren't going to take forever and still wont limit me to just dry food.
breakfast -
Toast (if you don't have tostada/grill, put it on a stick and hold it near the flame)
Porridge mixed with water
scrambled eggs (use water instead of oil)
boiled eggs (or even better pre boil them)
Hot water for a good cuppa English tea/coffee (powdered milk optional)
lunch/dinner -
Packet noodles/pot noodles
ravioli dry/fresh/canned (add pasta sauce for better flavour)
sausages on the grill
cuppa soup sachets
frankfurter hot dogs
fresh pasta (a lot faster than dried)
tinned food (although tins can be heavy if trekking)
Sandwiches
* Yay transparency! some of the links in this post are affiliate links, all earnings go back in to this blog
Like what you read? Pin it!