41.9649° S, 71.5353° W
The next morning we woke up and made some scrambled eggs on toast before packing up and hitting the road. Our first stop wasn't too far. About an hour after driving, we came up to the town of El Bolson. There is a nice 40 minute walk to do called Bosque Tallado, which is about 15km out of town and at the top of Cerro Piltriquitron. We didn't do this as we wanted to get as far south as possible, we did however drive to the top of the mountain to look over the town and check out Rio Azul with the mountains in the background. Not a bad view.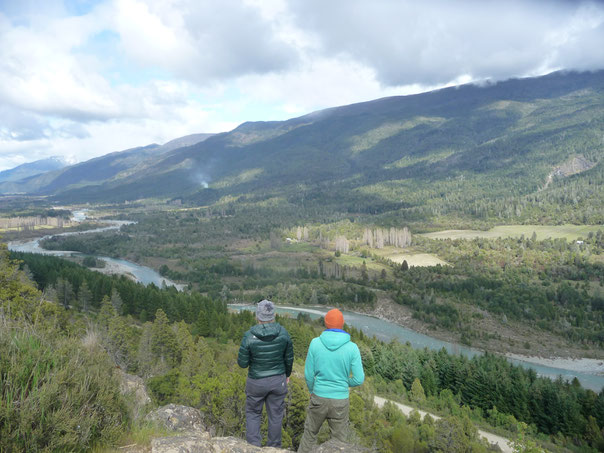 As the rest of the day was purely for driving we thought we would re-route for some better scenery through Los Alerces national park and stop to make lunch in there. What really surprised me was that this national park is free and has a road that you can drive right through the middle of it. As we drove around the winding roads we came to a point where the mountains met the lake and saw a perfect spot to sit and have lunch. Tuna, mayo and sweet corn sandwiches washed down with hot coffee (gas fires are so useful), whilst sitting on the edge of a lake in northern Patagonia. Don't mind if I do. We finished up with lunch, tried skimming a few stones over the water and then jumped back in the car. 
By this point however we had just over an hour until dark, so found a place to camp a little further on from Esquel on the Ruta 40. It was really cute actually, the kind of place I'd imagine gnomes to live. There is something about camping and being able to see the sky. Especially down here. The sky filled with stars and we sat looking at constellations as hundreds of shooting stars flew past them, whilst eating dinner and drinking wine.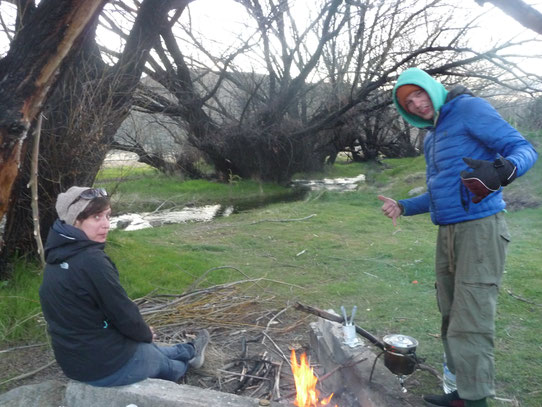 ---
---
Like what you read? Pin it!