01  Disc Golf    $5
Queenstown has amazing gardens with a large disc golf course running right through the middle of it. The course has 18 baskets to score on and is great fun to play with a group of friends or even by yourself. The course varies with difficulty including a 110m par 3 basket! Don't worry though it's all just a bit of fun.
You'd be mental to miss this one off your list. There are 2 tours of QT every day, 10am and 2pm. The guide will be waiting for you on the waterfront at memorial archway, marine parade in a bright yellow t-shirt. The guides are filled with history, local knowledge and heaps of info for around town. And of course the whole thing is totally FREE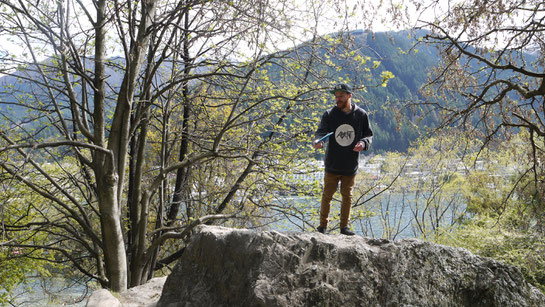 Now I know what you're thinking, bowls is a game for the oldies…but it's actually a pretty cool game that get the giggles going all round. Head through Queenstown gardens and the bowls pitch is right in the middle of them. I ended up there for a friends birthday and had a blast, and at $10 for unlimited games you can't go wrong.
04 
Erik's Fish & Chips     $10
Being English I haven't been very impressed with the standard of fish and chips here in NZ, but Erik's proved me wrong and offered some great nosh to satisfy my cravings after 4 days of hiking the greenstone caples teack. Daymm the fish & chips are good, and as part of a meal deal you also get a free ketchup and can of pop. Perfect!
If you have a car then you should fo'sho do the drive from QT to Glenorchy, it's pretty spectacular. Make sure to stop off to do the 12 mile delta lakeside walking track (4hr return) or you can stop a little further up at bobs cove. When arriving in Glenorcy just on your door step is Mt Aspiring National Park which is also beautiful and home to some of the LOTR filming locations.
located on the waterfront Art Bay Gallery is a free gallery with some pretty funky pieces of art in there. The historic cottage the gallery is housed in, was previously related to the free masons as shown by the symbol that still hangs above the door. Their ever changing collection is a good incite in to New Zealand culture and worth a snoop around.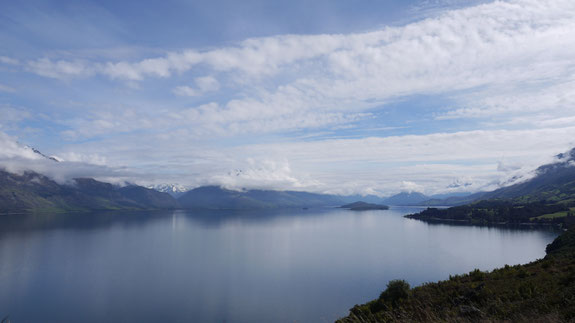 07 
Skateboard rental        $10
Pop in to Green frog where you can check out some of the cool things they have in their shop and also pick up a skateboard for half a day for just a tenner, Winner! Either take it easy skating around the streets of Queenstown or head over to the skate park located in between the ice arena and gardens for some more gnarly terrain including a pretty deep bowl that has a gradient change in it.
08 
Rhino's ski shack       $5
Tucked away in the hidden alleys that bring Queenstown to life at night, lies a quirky little bar offering $5 beers from open 'til close. Step inside and enjoy a few pints with friends whilst you unwind from a day skiing or hiking. Things get pretty lively in there as they embrace the true meaning of après ski so be sure to join in. The bar staff are super chilled and the food is also pretty tasty.
09 
Bevvys on the beach     $10
Grab a bottle of wine from the liquor store or 4square and head down to the beach on the waterfront for a few drinks as the sun sets in the backdrop. Alcohol can be consumed until 10pm and during summer this is where everyone heads to lap up the last of the sunshine before heading out to experience QTs infamous nightlife. Just make sure your sober enough to stand straight, the bouncers here are pretty strict
10 
Underwater observatory
                                      Adults $10    Kids $5
positioned on the main town pier, it's a pretty cool place to check out. The observatory holds the key to what lies lurking under the waves of Lake Wakatipu as you can watch ducks dive, eels slide and fish…well, doing what fish do. Get some food and you can also feed them. The centre is loaded with info about Maori mythology, the Lakes history and perfect for a rainy day. 
Like what you read? Pin it!