Milford sound? Doubtful sound? Tour bus, Kayak, Cruise? These highly rated fiord lands have so many options when it comes to exploring them, but one thing is still playing on people's mind; 'Is Milford Sound worth it?'. There are a few factors to consider when visiting Milford, so here is a summary of the ins and outs.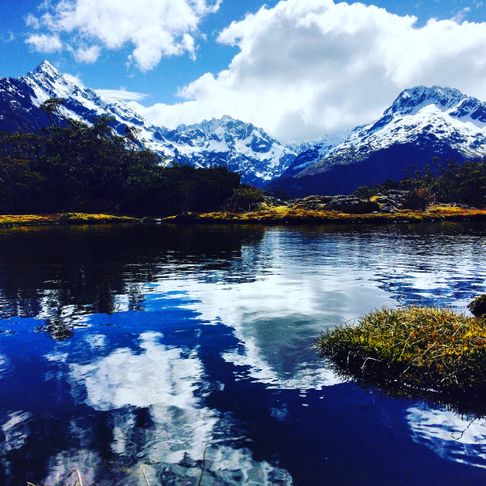 How long to get from Queenstown (QT) to Milford Sound?
Milford Sound, it's pretty close to Queenstown on the map, right? Correct. And actually the Routeburn walking track connects Queentstown directly to the Milford highway. However, although Milford looks deceivingly close, the only way to reach the Fiordland from Queenstown is a 4 hour one-way journey, unless your wanting to commit to the 3 day tramp and then some. This can be an expensive day trip if you're in a car or a real time sucker if you're on a short trip. Luckily, there are some great companies who can organise the perfect fly by day trip for you and include some great sights along the Milford Highway.
Milford Sound or Doubtful Sound?
To be or not to be? Ok, ok here's a breakdown of the two. Doubtful sound is A LOT Quieter and also a lot closer. Just off Te Anau the beautiful Doubtful sound lies on the other side of the Wilmont Pass and can be accessed by a cruise across Lake Manapuri followed by a bus over the Wilmont Pass to the access point of Doubtful (or you can also walk from here on a 1.5 hour trail). Cruises around Doubtful sound are 3 hours long, before returning back to Te Anau via the same route. The downside is this trip will set you back around $200 per person minimum.
Milford Sound on the other hand is much cheaper with some Cruises starting as cheap as $45 for 1hour 30 minutes. However, there is the point of it being an extra 2 hours 30 minutes away, but don't let that put you off. The Milford Highway has so many sights to stop at on the way it's totally worth it and was my one of my NZ highlights. Be aware that during high season the amount of people visiting Milford means boats fill up fast and crowding should be expected.
What is the best way to see Milford Sound?
So honestly the best way to see Fiorland National Park is probably by Helicopter but who has $500 an hour to blow for a bird's eye view when you can hike a mountain. But seriously, depending on how long you have is obviously a factor to take in to consideration here. If Milford is only a fly by option for you then the best way to see it is by booking an early bird tour bus departing from Queenstown to ensure you get the best out of your Milford experience. However, if you have a campervan or can rent a car then its defiantly worth putting in the driving hours to ensure you make the most of the amazing and FREE sights there are to see along the Milford highway.  Really want to get in to the depths of the fiord? Then Kayaking is the one for you, Prices start at around $150 for a loop of all the highlights.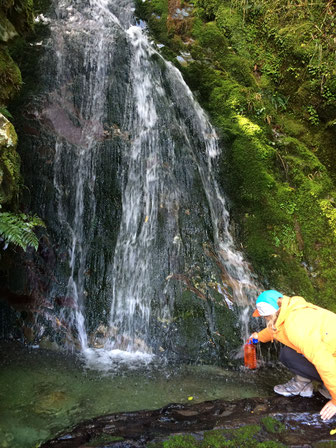 How much time should I spend in Milford Sound?
If time is at your disposal, then personally I think 3 days is perfect for you to really experience the Fiordland National Park for what it has to offer. There are so many breath taking points and adventures along the Milford Highway it's a shame to try and cram them in to one day. Either hire a car and buy a tent or jump in your campervan for an epic few days. Make sure you grab a map from the DOC centre in QT or Te Anau and you can see all the view points and stop off points along the way and also campsites. 
Milford Sound Itinerary
Day 1- Lake Mistletoe 45 min walk, Te Anau Downs, Mackay creek and Eglington Valley lookout, Mirror Lakes (10 min walk), lake Gunn (45 min walk from Cascade creek). Spend the night at Cascade Creek Campground.
Day 2-  Key Summit, Routeburn track walk, 3hr return (or 4 if you add Lake Howden), turn down the Hollyford valley to experience Pops View, Gunns camp and Humboldt Falls. There is accommodation available at Gunns camp or head back to Cascade Creek campground.
Day 3 for experienced hikers- add another day to tackle the fearsom Gertrudes saddle. This 6 hour return walk is for serious trampers who have experience and skills in navigating mountains. This route should not be taken lightly and is subject to avalanche risk.
Day 3/Day 4- Lake Marian 3hr return walk, monkey creek, Homer Tunnel, The Chasm and finally Milford Sounds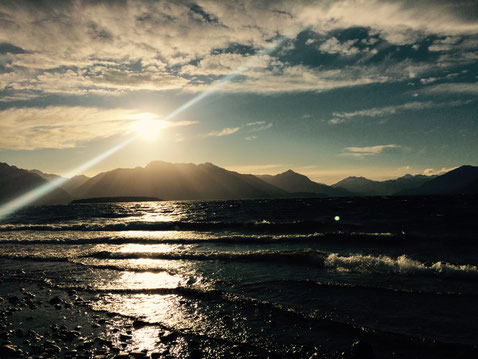 Is it worth doing a cruise in Milford Sound?
If only doing a one day trip then it is definitely worth doing the cruise as this will be your highlight. However, personally after doing everything there was to do along the way I really wasn't bothered about forking out an extra $45 to spend on a cruise. Some people say it makes their trip as they were lucky enough to see dolphins, I feel like you get the sense of what the actual sound of Milford is like just from the small nature walk around the bay, you can also see Bowen Falls and out to Harrison cove, but everyone to their own.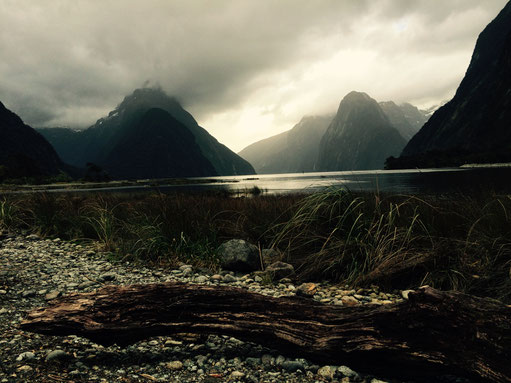 How much is Milford Sound going to cost?
Milford sounds is at a minimal going to cost you $115. A one day coach-cruise-coach from QT is worth that money if you ensure your chosen company includes photo stop offs along the Milford highway (they will not include any long hike such as Key Summit or Lake Marian). It will also work out cheaper to do this if you are a solo driver. Petrol from QT-Milford-QT is around $130 and that's not including a cruise or camping fees, PLUS you have to put in the driving hours yourself. If you're in a camper, then you are crazy to not make the most of this and spread the cost over a few days. And if there are a few of you it might be worth renting a car for the day or two and renting/buying a tent. Just remember though campsite are charged around $13 per person if the warden is around.
Is Milford Sound worth it?
Yes, Yes and Yes again. The effort put in to reach it totally pays off with the rewards you gain along the way. My journey to Milford sound was incredible and one of my fondest NZ memories. If you do the drive in one straight journey purely for the cruise, then you might be disappointed so make sure you take the time to see as many of the stop offs as you can. My personal favourites were mirror and Gunn lake, the Key Summit Hike, the sheerness of the mountains once on Milford side of Homer Tunnel and The Chasm.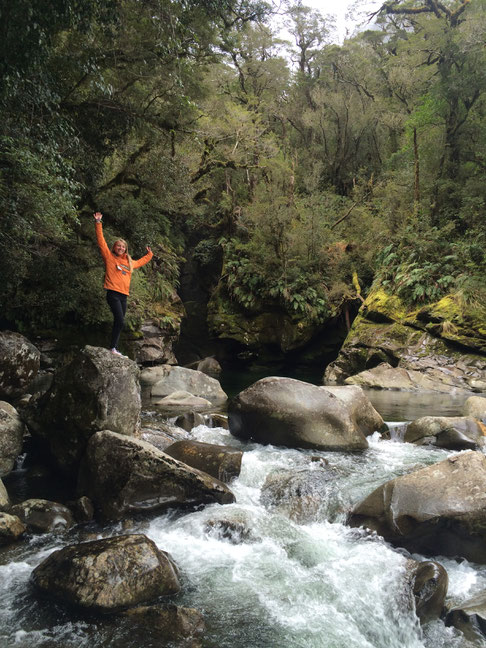 Like what you read? Pin it!