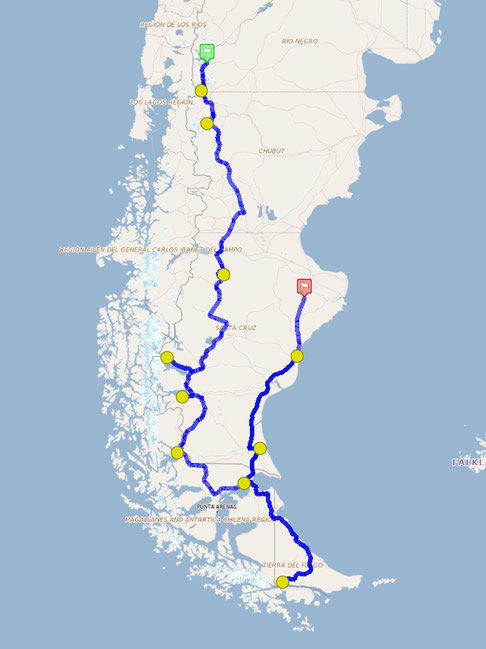 The ins and outs
Patagonia is such a Jaw dropping place to travel, It's so vast and large that these gravel roads were made for an adventure. From the baron plains, rolling with tumble weeds (these are a real thing here!) to the majestic mountains and glaciers that tower above everything else, no wonder a Patagonian road trip in on your list to do!
Click here to read about the stories from my road trip through patagonia 2015
              Getting to Patagonia
-       Most backpackers go with the option of a bus. Honestly, it ends up being pretty pricey from place to place with each 10 hour stint costing around £50 and not to mention accommodation!
-       Domestic flights in Argentina are normally pretty expensive unless you book well in advance. Flights from Chile are usually cheaper, and then it's either back on the busses or rent a car from your new destination.
-       Renting a Car is a great way to split the costs between a few friends, however most companies have a cap on how many miles you get and then charge per mile after its been beached (remember, Patagonia is HUGE!)
-       Cycling is a great way to see the south if you are fully prepared!
-       Hitchiking can be done, but life is insanely remote down there and you would need no time limit. Make sure you have a Tent! And winter probably takes double the time summer does.
Accomodation
-       Camping is free and you can pitch up almost anywhere during your trip (unless stated otherwise and of course private property) and with the freedom of a car there are so many more things to check out.
-       Hostels can be expensive in Patagonia, just like everything else! Most range from £15-£20 per night. Tip: Pre book during peak to avoid disappointment
-       National Park Campsites can be pricey and also get pre booked during spring and summer so Pre book.
Other Info
-        When is the best time to visit Patagonia ? Summer gets all cray-cray down there so if you want some peace and quiet or would like to wing it with hostels, autumn or spring is the best time for you.
-       If travelling in Winter, these conditions are some of the harshest on the planet so prepare for freezing temperatures, Snow and strong Winds
-       Roads can ruin you life! Patagonia is notorious for its gravel and Dirt roads including along its main Highway route 40 (read my experience here). During winter and after rainfall check with someone in the closest town for the status of the road
-       I've left all prices in local currency as the Argentinian Pesso is constantly fluxuating. Compare the current rate on XE here.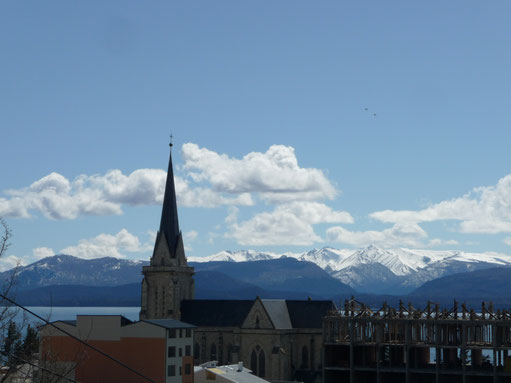 2 week Patagonia Itinerary
Bariloche
-          Nahuel Huapi National Park – $120 ARS
El Bolson
-           Bosque Tallado (40 minute walk)
-           Rio Azul
-          Cascada Escondida – $70 ARS (30 min hike to the waterfall)
-          Lago Puelo Natioal park – free
Route 40
-          Los Alerces National Park – Free (divert on to route 71 after El Bolson)
-          Cueva De Las Manos – $120 ARS (follow signs after Peritto Moreno town)
-          El Chalten, Los Glaciers National Park – Free (After Tres Lagos take route 23)
-          El Calafate, Los Glaciers National Park – $260 ARS (Take route 11 after Charles Fuhr)
Puerto Natales
-          Torres Del Paine National Park - $18,000 CLP (3 day pass only)
-          Muelle Historuco (great views from the old dock)
Punta Delgada
-          Shipwreks and abandoned town, San Gregorio (route 225)
-          Penguins and seals, Peninsula Valdes
Ushuaia
-          Tierra Del Fuego National Park – $170 ARS
-          Glacier Martial and Beagle cannel viewpoint (2 hour hike up mountain side terrain)
Rio Galegos
-          Laguna Azul (5km of route 3)
Puerto San Julian
-          Commerson Dolphin and Penguin tour – $250 ARS
-          Petrefied Forrest of Jaramillo National Park – $100 ARS
How much to Road Trip Patagonia?
This is everything I spent during my Patagonia Road trip, There were 4 of us doing the journey so it was good to cut costs by splitting them 4 way, but even if there is just 2 of you then I deffinatly recomend falking out for a car and making a trip out of it!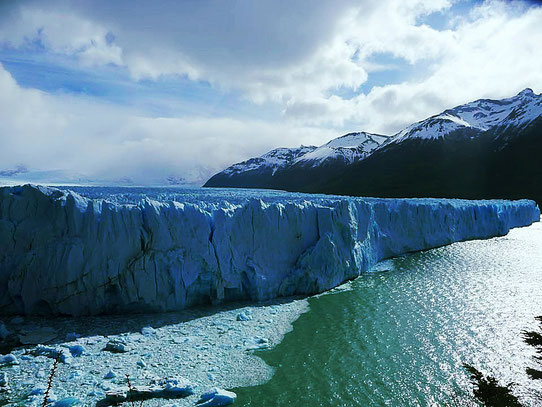 I rented the car from Bariloche as it was easier and worked better with my travel route, but there is always the possibility to rent from chile (Puerto Varas, Puerto Mont) Sometimes it workes out cheaper, just make sure you can drive it back to where you picked it up for or pay the extra for a pick up way down south!
Car expences                                             Currency in ARS $
Car Rental – Da Car Rental Bariloche - Renault Duster SUV - $3,027
Incl. 14 day rental + 3000 km + Insurance + Border tax (This is the best deal I could find for price and mileage)
Extra miles – $1,80 per mile (1.80 x 2,734 xtra km = $4,921)
Total - $7,948 (we divided this by 4 people = $1,987)
Distance covered – 6,734km  (Bariloche return)
Other Expenses
Petrol - $1070 (this was also split by 4 poeople = $267)
Ferry - $800 (Tierra Del Fuego ferry there and back) (/4 =$200)

Food - $ 800 (/4 = $200)
Supplies - $1000 (sleeping mats, gas for cooking etc.) (/4 = $250)
Activities - $1700p.p more or less
Accomodation - $800p.p (2 x hostel + 1 night camping TDP = 24,000 CLP)
Total for everything - $14,118 ARS      Total per person - $5,404 ARS
---
---
Like what you read? Pin it!