42.6255° N, 140.8433° E
Lake Toya's beautiful scenery was the magic left behind after a gigantic volcanic eruption. After years of eruptions and activity Nakajima and Mt. Usu were born, creating the perfect geosite that is so popular today. Continuous volcanic activity and ever changing nature is a huge part of Lake Toya that the locals embrace and live side by side with every day. With so much history, culture and beauty Lake Toya is the perfect get away to experience farming, Hot springs and nature at its best.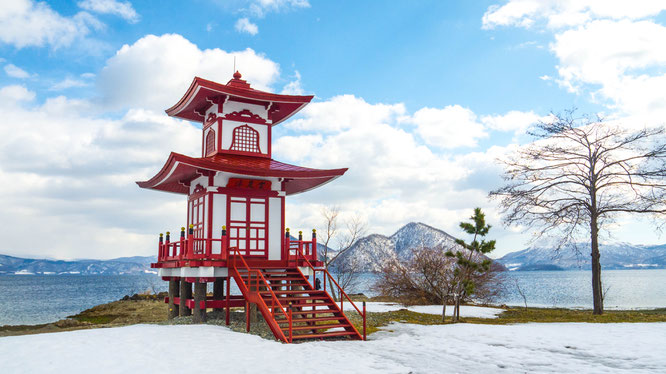 1.       Toyako Volcano Science Museum                       ¥600
Toyako is a town that has constantly been under threat of Mt Usu's volcanic eruptions. Since its first eruption in 1663, Mt Usu has erupted 9 times! The museum exhibits life size models of volcanic cinders and also has a simulation room of the 1977 eruption. Fill your head with knowledge about the science behind volcanoes and find out what life was like before, during and after the volcanic blast that came in 2000.
2.       Derelict buildings from the 2000 eruption            Free
Once your clued up with info from the museum, witness the true disaster and impact Mt Usu's 2000 eruption. Walk around the abandoned remains of what used to be a busy bathhouse and resident's apartments. The buildings have been left completely untouched since the volcano destroyed them.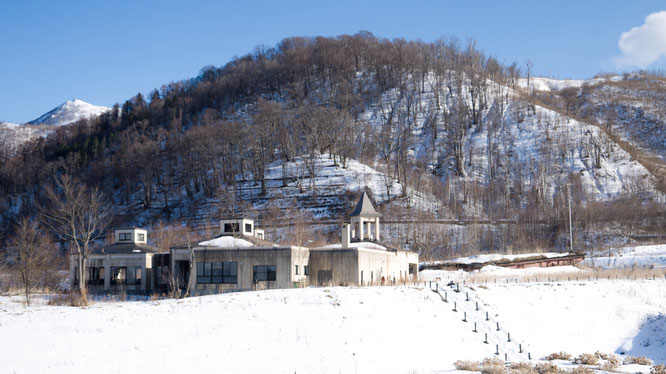 3.       Mt Usu ropeway                 ¥840 one way            ¥1500 return
Try out the free eruption experience room in Volcano Village, then head to the ropeway ascending 1,370m to arrive at the best viewing platform for Lake Toya. Here is a perfect place to take a snap of the lake before a 7 minute walk for great views of the Ginnuma crater. From this point it's another 40 minute walk to the Usu rim observation. This will give you a more in-depth look in to the smoking Ginnuma Crater and lava dome. The full trail is a 2hr return journey incl. the ropeway (access beyond the 1st crater observation is closed during winter)
Top Tip: pop by the info centre and pick up a discount slip for the Ropeway and Cruise
4.       Sobetsu Fruit Village
Sobetsu fruit village has 81 amazing fruit farms to choose from along route 453. The season kicks off with strawberry picking in June and moves on to other fruits such as cherry, grape, apple, pair and prune picking. Fruit picking is a great activity for the whole family and can be enjoyed until September.
5.       Lake Toya cruise           ¥1,420 general          ¥1,600 Fireworks
Experience Lake Toya by boat and jump aboard one of their experience cruisers. The tour will take you over to the Nakajima islands where you have the opportunity to check them out from the boat or if you want, jump of and explore Oshima island by foot. Spend as little as 30 minutes having a look around or feel free to walk the Nakajima loop track. Boats return from the island every 30 minutes (boats do not stop on the island in the winter). There is also an opportunity to experience cruising Lake Toya at night with the accompaniment of fireworks every night (end of April- October) starting at 8.30pm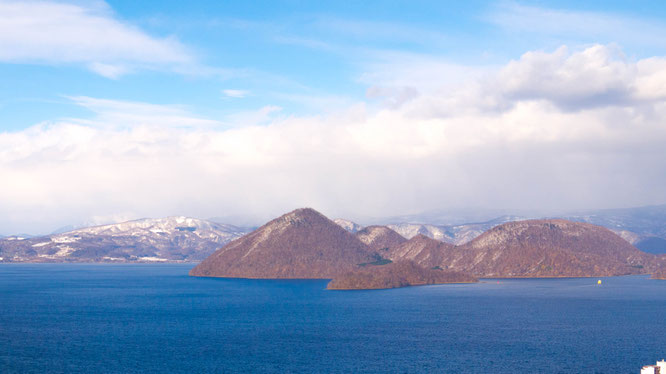 6.       Ainu museum
With around only 25,000 Ainu left in Japan (mostly in Iburi and Hidaka), they have been highly outweighed by current culture and with under 100 native speakers left, finding someone who can speak Ainu is almost impossible. You can however take a trip back in time and learn about the culture and lifestyle of the Hokkaido's Indigenous inhabitants in Toyako's Ainu Museum
7.       Walking trails
Lake Toya has 6 brilliant walks and stunning park that all have great viewpoints for the lake, as well as a nature park for some woodland strolls. Some of the tracks also connect with the activities I have listed above so if you fancy seeing a bit more of Toya by foot then these are the way to do it.
-       The Konpira & Nishiyama trail takes around 20 minutes for you to walk around the volcanic ruins and up to view the KB crater, KA crater and an emerald lake.
-       The Yosomi Yama course is a 45 minute loop trail with great scenry and views of Mt Yosomi Yama and Mt Usu.
-       The Lake Toya volcano course starts down by the lake and follows the track to the ropeway where it then continues all the way to the Usu rim observation. This track takes around 1 hour not including the return down from the ropeway.
-       Sobetsu fruit farm trail is a beautiful 1 hour loop track that passes through a red roofed temple and depending on the time of year blossomed fruit farms.
-       Nakajima island course is only open available from April – October. The track offers a great 1 hour 15 minute walk around Lake Toya's central island where Mt Yotei can be viewed in the distance.
-       On the opposite side of the lake you will find the Takarada countryside and lakeshore route. This 1 hour 15 minute option takes you through woodland with moss covered paths followed by a stroll along the lakefront
-       With a beautifully positioned two‐storied pagoda, Ukimido Park is my favourite place to view the lake from. The pagoda was dedicated to Prince Shotoku and during spring it sets a great scene as cherry blossoms bloom
-       Tsukiura forest natural park is an area of 79,000 square meters of natural environment to explore however you want to. A stroll through the park will give you the opportunity to see local small animals and plants.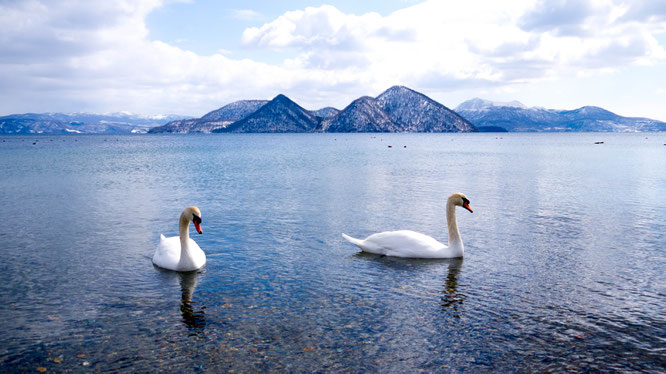 Like what you read? Pin it!